What is the Best Liquid Fertilizer for Plants?
January 21, 2021
Poor growth is one of the most common problems for plant crops. The most natural and economical way to feed your plants in the garden, therefore, is to offer them a rich and balanced soil from which they draw their food according to their needs.
The nutrients needed to promote growth are often not found in the soil in your garden. In this case, it is necessary to use a liquid fertilizer in order to bring the required amount of nutrients into the plant. The nutrients that are provided by this type of fertilizer will allow the plants to grow strong and produce better crops.
It is important to make sure that the fertilizer that you are using is appropriate for the type of plant that you have in your garden. Knowing your plants' needs and soil conditions will help you to use the right type of fertilizer for them. What is the best liquid fertilizer for outdoor plants? Follow this guide to find out.
What is the best organic liquid fertilizer option?
When there are less nutrients present, plants are less likely to grow properly. Liquid fertilizer is a powerful way of giving most plants a quick boost in the garden. This can also be helpful when flowering plants go into bloom.
With the Sierra Natural Science liquid fertilizer, most gardeners will be able to ensure that the plants in your garden are receiving an extra dosage of nutrients just when they need them. For example, if a plant is getting fertilizer that is full of nitrogen and phosphorus–but is lacking some vitamins like chlorophyll–this could potentially result in a reduction in growth.
By adding any of the above mentioned items to your soil, you are helping to improve the plant's nutrition and health, thus allowing it to grow healthy and strong. This is why there is a need to supplement the nutrient levels in the soil. This is where plant liquid fertilizers come into the picture.
Why are Sierra Natural Science's liquid fertilizers so popular?
Gives an intense green color to the leaves
Provides lush flowering of ornamental plants
It contains macro and micro-elements essential for the growth and development of plants
Increases plant resistance to diseases
Increases the resistance of ornamental plants to high temperatures
Suitable for use with all plants in the home and garden
What exactly should you add to your plants?
Liquid fertilizer can be used on a wide range of plants, as it does not contain any solid matter, just water. Many plants require liquid fertilizer as it is easier to mix and use.
There are many different types of fertilizers available. Some of them are specifically designed for use on certain types of plants. In general, however, there are four main categories that you should look into when you're trying to determine which ones are the best for your needs.
Natural sources for growing your fruit or vegetable garden
First, you have the nutrients that come from natural sources in your garden. These include things like soil, the compost of animals, and other forms of organic matter that we eat. When it comes to getting these nutrients into the soil of your plants, it's always best to get them from something that is natural, as there are some risks with synthetic fertilizers.
Micronutrients
Second, there are the nutrients that can actually be added directly into the plant's growth. These include nitrogenous compounds and micronutrients. They all work together to help plants grow healthier by promoting faster growth and development in your plant and garden. We happen to feel that the SNS liquid fertilizer concentrate products are the best on the market for many reasons.
Soil nutrients
Finally, there are the nutrients that your plants can absorb directly from the soil itself. These can include things like iron, phosphorus, potassium, and even silica. As you can probably guess, these are the nutrients that are best known for promoting rapid growth in the garden.
Ingredients that stimulate growth in your fruit or vegetable garden
A well balanced and rich amount of nitrogen and phosphorus in the fertilizer can help maintain the growth of plants. This is often the case for:
Vegetables
Fruits
Nuts
Grasses
Trees
By adding some of these nutrients to the soil before planting your plants, you can help to give these plants their needed nutrients.
Phosphate liquid fertilizers for your crops
Another type of liquid fertilizer is known as phosphate fertilizers. They work to help your plants produce more potassium–another substance that plants need in order to stay healthy. They are also great for increasing the amount of calcium in the soil. This is because of how phosphate fertilizers can improve the activity of the plant's cells.
We sometimes hear about superphosphates that can be simple, concentrated or tripled. They are the result of an acid treatment of natural phosphates.
Phosphate fertilizers are widely used in agriculture. But private individuals also use liquid fertilizer for flowering plants to boost the production of flowering plants in the home garden to promote fruit bearing and quality in the orchard, and to increase the yield of vegetables in the vegetable garden.
Iron chelating liquid fertilizers
If you're looking for the best liquid fertilizer for vegetable garden, you'll probably want to look into something called iron-chelating liquid fertilizer. This type of fertilizer is specially designed to work best on older or smaller plants, as it can sometimes take out too much iron for plants. It also helps to increase the iron content of older plants, as well. We recommend ready-to-mix liquid fertilizers by SNS.
Potassium-rich liquid fertilizers
Last but not least, you can use potassium-rich fertilizers to make your soil's nutrients more effective. These garden fertilizers will give your plants extra potassium, as well as the minerals that they need to stay healthy.
This deficiency in trace elements affects these types of plants especially:
Vine and fruit trees
Tomatoes and potatoes
Shrubs with red fruits such as redcurrant, blackcurrant and raspberry
Potassium serves many purposes:
It favors the opening of stomata located on the foliage of plants, which allows a better gas exchange. "Stomata" is the term used to designate the orifices of very small diameter located on the aerial parts of plants.
It reduces hydric stress. This occurs when a plant will release more water than it absorbs.
It helps the leaves retain their beautiful color.
It makes plants less vulnerable to cold, drought and disease.
It participates in the formation of fruit and makes the fruit sweeter and larger.
Foliar liquid fertilizers for your crops
Liquid fertilizers include garden foliar fertilizers. Heavily diluted, they are sprayed directly on the leaves for a "whiplash action." They are used in the case of a deficiency in a particular nutrient or following a stressful situation for the plants.
The effect of foliar administration is very fast. Nutrients are immediately taken up by the leaves of the plants. It is a direct short term action that acts as a supplemental fertilization technique. Foliar administration is very effective in the case of harsh and severe climatic conditions or for a particular deficiency.
We advise you to apply it early in the morning or in the evening because the temperature is cooler and wetter so the plant liquid fertilizer penetrates the foliage of your garden better.
Ready-made options for plants
It is very important to remember that the liquid form of fertilizer should not be mixed into the soil lightly. This can easily result in damage to the root system if it is not mixed properly.
If you are looking for the easiest option, you may also consider buying some ready-made mixes for plants. These are made with a mixture of ingredients that have been used for generations to provide a personal source of nitrogen and other nutrients for outdoor and indoor plant food.
Which one is the best liquid fertilizer for growing crops?
Whatever type of fertilizer you choose to use, you should make sure that you read up on how it works to make sure that it will do its job effectively. Don't use a fertilizer that's too rich in phosphorus if your plants don't need it, or if you aren't sure of its effects.
Choose the elements of your plant food wisely. Each nutrient has a different purpose:
Nitrogen: for very green leaves
Phosphorus: for better resistance and well-developed roots
Potassium: to obtain splendid blooms
Calcium, sulfur, magnesium: to maintain plants in full health
The truth about organic fertilizers
Some people prefer to use only organic fertilizers. Organic materials like compost, leaves, and grass clippings have more beneficial elements than chemical fertilizers do. By using organic materials like compost, you can help promote the natural decomposition of organic waste. You can save time and money by buying a 3-pack of grow, micro and bloom nutrients right here on this website.
With liquid fertilizer you can still make sure that the soil remains healthy and that it is always green. You also get more bang for your buck when you use liquid fertilizer as opposed to synthetic fertilizer. When you combine this with regular organic fertilizer and water, you will definitely get the benefits of both.
By combining the Sierra Natural Science liquid fertilizer with the right amount of topsoil and compost, you can help to ensure a rich environment for your plants. As a result, they will be able to grow well for many years to come. You can learn how to use liquid fertilizers here.
Use your liquid fertilizer properly for better results in your vegetable and fruit crops
When buying liquid fertilizer for plants, it's important to remember that there are certain requirements that your plants must meet in order for them to be able to absorb the fertilizer. For example, plant food must be rich in phosphorus, in order for your plants to flourish. Your plants also need iron, so that they can properly convert iron into phosphate.
Before use
Before using this form of fertilizer on your garden, you should also make sure that the soil is totally dry. Otherwise, it can cause damage to the roots and cause them to rot. If the roots are left intact, the fertilizer would simply run off and would not affect the plant at all.
You can apply plant liquid fertilizer on your plants directly into the soil. However, if you want a more precise application, you can apply the fertilizer in a spray bottle.
Mixing the liquid fertilizer
You should mix the plant liquid fertilizer into a small amount of water. Once you have mixed it well, it is time to add the fertilizer to the soil. Make sure you do not overload the plants in your garden by putting more fertilizer on them than they can absorb; otherwise it will damage the roots.
Adding the perfect amount
All of the substances need to be added into the soil at the right amount, in order for them to be effective. If they're adding too much, or too fast, they can actually damage the roots of the plants and actually kill them. To avoid this, try to mix the plant fertilizer at a rate that's slightly below the normal rate of the plant's growth.
Frequency of use for growing in a garden
A plant liquid fertilizer is absorbed by the plant immediately. It is therefore not a background fertilizer, but a maintenance plant food fertilizer. It can be used for two purposes:
To support growth throughout the growing season
To give a boost and quickly provide nutrients to remedy a deficiency
Fertilization does not need to be applied all at once. If you know that you will be applying a fertilizer over the course of several years, you will want to spread the fertilizer out in small amounts throughout the year. Each time you add fertilizer, it will be spread out.
Because plant liquid fertilizer is usually spread out over a long period of time, it tends to lose some of its effectiveness. Over time, the fertilizer will start to break down and become less effective.
Winter break for your fruit and vegetable plants
In winter, the plants have less needs in terms of food nutrients because they are dormant. An exception is made for plants in full bloom or cultivated in a hot greenhouse during winter.
The plant liquid fertilizer is suspended at this time as it corresponds to the vegetative rest. It is important to respect the period of rest in order to not weaken the plants. If you don't respect the period of rest, the plants in your garden will then be more vulnerable to parasites and diseases. Of course you could always use a good natural fungicide or an organic systemic pesticide to help, but an ounce of prevention is worth a pound of cure.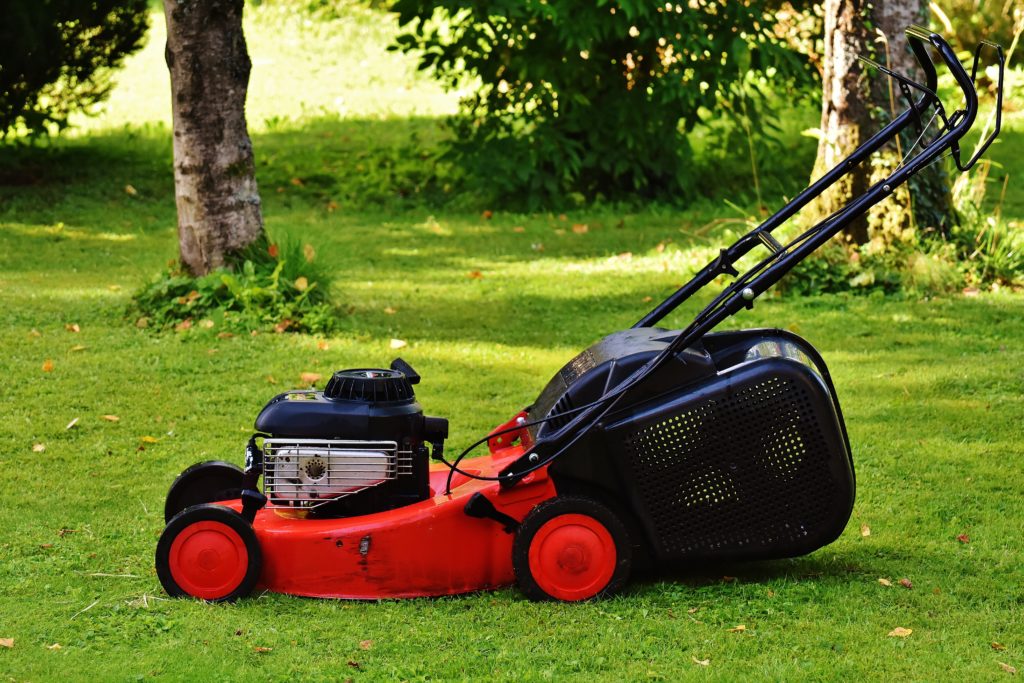 Additionally, Cacti in arid areas which should not be watered or fed from September to April and placed in a cool place to enjoy the magic of their flowering. During this time the gardener, too, can enjoy a little rest.
Liquid fertilizer for grass
The liquid grass fertilizer is usually found in concentrated form. All reviews and experts agree that only a small amount is usually needed. Liquid fertilizer tends to be absorbed more quickly into the lawn, while standard fertilizer takes a little longer to work.
Liquid fertilizer for tomato
The tomato is a greedy vegetable. In order to have a beautiful tomato, you need an adapted fertilization. If you use a commercial fertilizer, choose a fertilizer low in nitrogen for your tomatoes. Make sure it is also well dosed in potassium, and phosphorus must be in between the two.
Plant liquid fertilizer is directly assimilable and cannot be stored in the soil in your garden. It should be used regularly, during the fruit formation phase, or to fight against a deficiency.
Be careful with what you are using
When you are applying liquid fertilizer to your plants, make sure that the fertilizer does not contain too much of the chemical compound. The reason for this is that the chemicals in fertilizers may have adverse effects on the plant if used too often. Always read the labels before using a fertilizer for your plants.
Why should you opt for a liquid fertilizer?
Certain outdoor or indoor plants are very greedy. This is particularly the case at the time of the flowering and possibly at the time of the setting with fruit. The nutrients contained in the soil are not always sufficient to ensure their good development throughout the year.
Liquid fertilizer comes in a concentrated formula. It's the simplest form to use for houseplants. It provides all the nutrients necessary for the growth of the plants which, as a result, do not suffer from deficiencies. Its action is generally visible very quickly. In only one week, the leaves are greener and shinier compared to the plants which do not benefit from the contribution of fertilizer.
For a healthy and stunning garden!
Gardeners will be able to ensure that crops are receiving an additional dose of essential nutrients right before they need it most. This is especially important when the weather is cold, and the nutrients in the soil have not been replenished. This can really help to ensure that the crops in question thrive throughout the spring and summer months.
Benefits of the Sierra Natural Science liquid fertilizers
One of the best reasons to use the Sierra Natural Science liquid fertilizers is because it allows you to easily spread the plant fertilizer around. Fertilizing your plants in the garden can be difficult when you are trying to keep the fertilizer from scattering. By using plant liquid fertilizer, you can spread the fertilizer evenly around the entire plant. It also makes it easier to mix the plant fertilizer back in after you have finished spreading it throughout the plant.
Another important advantage provided by plant liquid fertilizer is that it is easily available. This means that it can easily be added to the plant soil without having to worry about running out or wasting time on long trips to the store. Opt for Sierra!
Enjoy immediate results
Using liquid fertilizer can really be an effective way of providing plants with an immediate burst of extra nutrients. This is particularly useful for those who are going to be feeding small flowering plants in the months leading up to flower time.

Sierra Natural Science's liquid fertilizers: the best solution for your plant care
There is no need to store bulky products that break open in the cupboard with the product turning into a crystallized or sticky mass in just a few weeks. Sierra Natural Science's liquid fertilizer is available in various capacities and nutrient doses depending on the plants involved. It's clean, convenient, and easy to use.
First-time user?
This liquid fertilizer is ideal for someone that is new to gardening. It also works for hurried gardeners who need a product that is quickly available without complicated handling. No need to hesitate, just follow the instructions on the back of the bottles to feed your plants in the best way and achieve a beautiful outcome. Everything is there to simplify a gardener's life!
Get yours now!
The use of fertilizers improves the condition and appearance of plants by providing them with additional nutrients. However, there are many preparations available on the market, which differ in composition, form and purpose.
The liquid fertilizer is one of the most commonly used fertilizers in the world. You do not have to go to the store to purchase fertilizers; instead you can buy them on the Sierra Natural Science website and use them almost anywhere. Still not convinced? Check the reviews and you'll get all the nutrition information you need!