Home

& Garden
Nourish & protect your garden with confidence. We strive to make quality organic & natural products that are safe around children & pets, while also reducing the environmental impact on the planet. Our Natural & Organic products are made with raw certified organic botanicals that are distilled in-house.
READY TO MIX POUCHES
We have created these Ready to Mix pouches that just need to be mixed with water. No measuring or fuss, just Mix, Shake & Spray!
Each pouch makes either a 32oz bottle or 5 gallons of products
MIX

We want to make this process as easy as possible. Just pour the pouch contents with water.

SHAKE

Shake mixture well to get the best results. 

SPRAY

Spray or drench plants fully until point of runoff & re-spray over next few days as needed!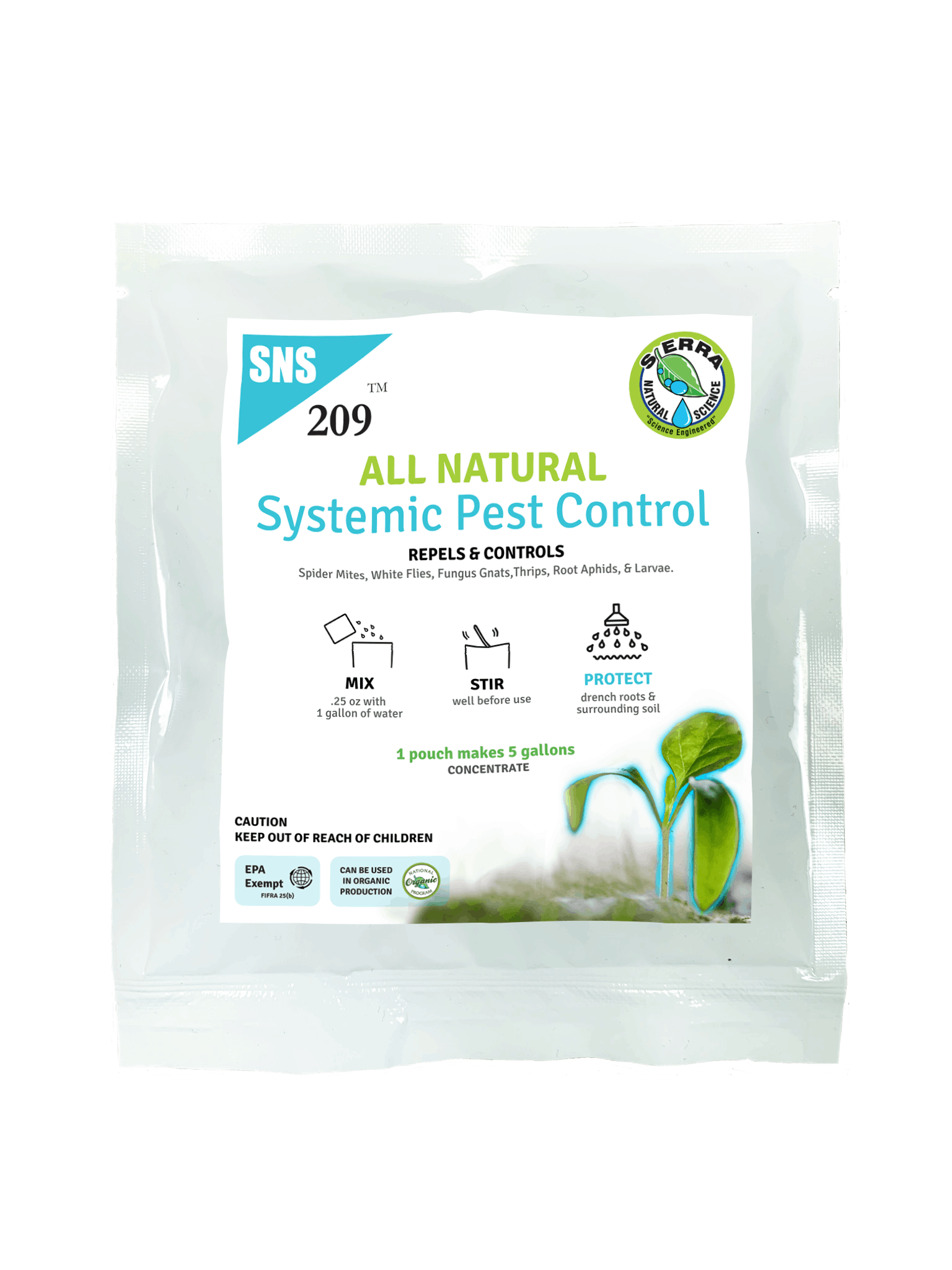 Each pouch makes either a 32oz bottle or 5 gallons of products. Mix all pouch contents with water, shake well & spray as needed
787790734383
$

7.99
Promotes vegetation, structural growth along with strong roots Blended with our in-house distilled Alfalfa Extracts Promotes vegetative and
787790734284
$

7.99
Adds calcium, magnesium & iron for healthier plants Blended with our in-house distilled Alfalfa Extracts Adds calcium, magnesium
787790734482
$

7.99
Adds calcium, magnesium & iron for healthier plants Blended with our in-house distilled Alfalfa Extracts Stimulates bloom phase
788790734185
$

7.99
Causes insects, larvae & their eggs to dehydrate & die Kills insects, their larvae & their eggs to
787790734086
$

7.99
Fights & builds a barrier to protect plants from diseases & fungi Organic solution to your disease and
787790733980
$

7.99
Mix with water to make 1 quart (32oz.) • Works in as little as 3 hours • Effective on over
Pre-Mixed solutions that are ready to use inside your home or out in your garden